Insurance & Financing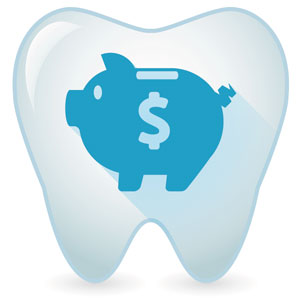 At Belle City Family Dentistry, our dentists are steadfastly committed to delivering exceptional dentistry and making care accessible to our patients. In order to provide them with the best possible care, we are proud to be unrestricted providers for all dental insurance plans.
Frequently Asked Questions
What does it mean to be an unrestricted provider?
It means that we are not restricted by a fee schedule or what type of service we can provide for our patients. Our doctors are able to do the treatment they feel is in the best interest of the patient without the insurance company having a say. Many of our patients choose to come to our office because they do not want their choices to be limited by their insurance company.
Do you accept my insurance?
We accept PPO plans from most major insurers, and we will always help you maximize the benefits of your plan. Insurance plans that we accept include Delta, Principal, Metlife, Cigna, Guardian, United Healthcare, Humana, and many more. Please inquire with our office about your specific plan so we can help determine your coverage with our office. As a courtesy, we will always submit all of the necessary paperwork and documentation to your insurance for you.
We also offer flexible financing through CareCredit, which can be used to cover your portion of treatment costs, and it can also help in the event that your dental insurance does not cover all of your treatment needs.
How can I know ahead of time what my costs will be?
If you have dental insurance, the objective is to maximize your insurance benefits so that you have the least out-of-pocket expenses possible. If you need a particular procedure, we will be happy to submit a pre-authorization to your insurance for you. This will help to estimate your coverage so that you know what portion of your treatment will be covered by your policy and what your financial responsibility will be.
What does the pre-authorization or estimate actually mean?
Sometimes dental insurance companies won't tell you exactly what they will or will not cover regarding our services. Even with a pre-authorization for your treatment, it is not a guarantee that your insurance company will pay for what they said they were going to. We will always do our best to help you; however, given all the information above, realize that any estimate we give you is our best-educated guess.
Does dental insurance cover all dental expenses?
No, dental insurance companies do not intend to cover all expenses. Most people think of dental insurance like medical insurance, and have it to cover them in the event of a big emergency. It unfortunately does not work like that. You will only get coverage up to your plan maximum, which is typically anywhere from $1,000 – $1,500 per year. You can consider dental insurance more like a coupon. It usually gets you a discount on common services, but it will not cover the entire cost.
What's better: An HMO or PPO?
If you have the option to choose between an HMO and a PPO, always select a PPO. A PPO allows you to go to any doctor out of your network while an HMO does not.
In general, with a PPO, you sometimes pay as little as 10% more.
Is dental insurance worth it?
If you get your dental insurance as a benefit through your employer, and they pay for the majority of the premium, then it is probably worth it. If you are self-employed, or paying the majority of the premium out of your own pocket, then dental insurance is probably not worth it. You will likely save more money by only paying for the dental services you need, when you need them.
Remember – dental insurance companies are businesses. Their goal (like any business) is to make money.
Is it less expensive to pay out of pocket?
Depending on your plan, there are definitely instances when it is cheaper to pay out of pocket for your dental treatment needs. Contact us and we'll do our best to develop a plan of action that works best for you.
Do dentists make a lot of money from insurance?
No. For most dentists, dental insurance is a headache at best. That's why many dentists choose to not be in network with most insurance plans. Dentists that are in network with dental insurances often need to upsell other items in order to not lose money when treating you. You might notice a lot of extra charges on your bill – similar to buying an airline ticket, where you are charged extra for picking a seat, baggage, and snacks. We are very transparent at our office – no hidden fees or games.
Contact Us
If you have other questions about insurance and financing that aren't mentioned here, please call (262) 633-4000 today. We want to help you access the quality, state-of-the-art dental care you need!

Insurance FAQs at Belle City Family Dentistry | (262) 633-4000