Smile Makeovers Racine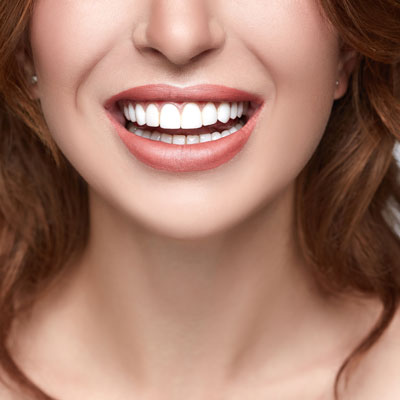 A beautiful, confident smile is one of the best accessories anyone can possess. And since most of us aren't born with a photo-ready smile, we can help improve yours. Our smile makeovers consist of one or more cosmetic dentistry services to help you achieve the look of your dreams.
A No-Obligation Consultation
We invite you to book a consultation with Dr. Olesen. We want to determine what your goal is. Perhaps you just want to whiten your teeth. Or you'd like to have straighter and whiter teeth. Often, patients will find out that they need less work than they originally believed. We will advise you on the services you need, no more, no less. If you want additional work done, we are happy to do so, but will always give you the most conservative treatment necessary to save you time and money.
If your smile makeover is more involved, we can send a mock-up to a lab for them to create a wax-up. Then we would have you return to evaluate it.
What Are Some Benefits?
A smile makeover will revitalize your appearance, boost your confidence, and restore functionality that may have been lost. Imagine living your life unhappy with how your smile looks, and compare that to the cost of having it fixed. If you feel too self-conscious to smile, a smile makeover also can improve your outlook on life.
Services Your Makeover May Include
Your smile makeover may consist of one or more of the following cosmetic services:
Dental bonding
Crowns
Veneers
Teeth Recontouring
Teeth Whitening
Get the Look of Your Dreams
If you've settled for an unattractive smile for years, it may be time to do something about it. Chances are we can help you achieve the look you want. Take that first step today toward gaining a beautiful smile. Contact Belle City Family Dentistry serving the Racine & Mount Pleasant communities today to book an appointment!
CONTACT US »

Smile Makeovers Racine, Mount Pleasant, Caledonia, Sturtevant & Wind Point WI | (262) 633-4000